Saving The Ocean One Sock at a Time
Every sock made prevents a plastic bottle from entering the ocean!
Shop now

More Than 8 Million Tons of Plastic Leaks Into The Oceans.
If we do nothing, there will be more plastic than fish in the oceans by 2050… Here's how we plan to stop that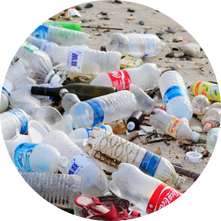 Stopping plastic before it reaches the ocean
By purchasing our socks, you're ensuring that plastics are kept out of the ocean and recycled into an entirely new, fun product. Notice the chain reaction? It all starts with you!
Manufacturing technology
We're completely skipping the plastic production step by sourcing recycled plastic bottles for the polyester portion of the fiber used (85%) in our socks rather than newly synthesized plastic from natural resources.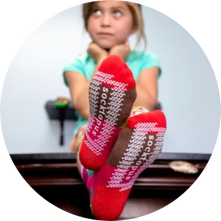 Creating a culture of education
Our colorful designs, paired with our use of recycled plastic materials, ensures that each pair of socks delivers an important message to parents and children about recycling and the ocean.
1 Water Bottle
At Socktopus Ink, our mission is to deliver a positive message to children and parents, while informing everyone that a cleaner future is in their hands. Every sock made prevents a water bottle from entering the ocean!
Each pair of socks features one of our fun characters: from Bobtopus the Octopus to Finley the Shark and Bubbles the Whale, their personalities jump (literally!) off your feet; our characters hope to inspire everyone who wears these socks to put their best foot forward... by saving the ocean, one sock at a time!